Staff
Our dedicated staff are here to provide support, compassion, and information to help you through your journey of grief and the celebration of your loved one's life.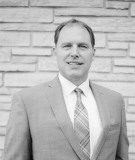 John Earle #202292
Owner & Managing Funeral Director
info@thomasfuneralhome.ca
John has been in the industry since he was a small child accompanying his father to work taking part in day to day tasks. John obtained his funeral directors license in 1994 and continued his journey throughout the provinces managing various funeral homes to see all aspects of funeral service. John had always hoped to own his own business and that day came in 2007 when he purchased W. John Thomas Funeral Home. This was a huge accomplishment, and he has worked tirelessly over the years to serve our client families and he still carries our business phone 24/7 to answer our clients direct. John is the proud father of three boys Johnny, Jack and James. He enjoys his time away at his family cottage and his daily gym workouts.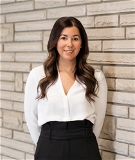 Melissa Machado #203443
Licensed Funeral Director specializing in decedent care and embalming
info@thomasfuneralhome.ca
Melissa began her career in her home town of Chatham, Ontario in 1999. After graduating from Humber College she worked in Toronto where she managed the preparation room for a large 3 location firm with centralized preparation. Melissa has cared for thousands of deceased with her focus on ensuring the family's expectations were exceeded by her attention to detail and the skills she developed working in a high volume fast past environment. After starting her family she moved to Alliston, Ontario and became part of the Thomas Funeral Home team in 2013. She prides herself on supporting family run funeral homes throughout her career and enjoys the small town feel that Alliston has. She balances the everyday demands of the funeral profession with raising her two children Nolan and Micaela, with a love of cooking and fashion.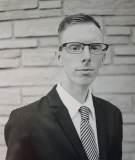 Jeff Molyneaux #302846
Licensed Funeral Director
info@thomasfuneralhome.ca
Jeff started his funeral service journey in his teen years working at a funeral home where he grew up in Etobicoke. After finishing highschool Jeff attended Humber College. Jeff joined the Thomas Funeral Home as an intern where he gained knowledge and skill and in 2016 received his Funeral Directors License. He decided he wanted to experience a more diverse form of the business and gain more experience so he left for a year to a fast paced well known firm in Toronto. He then returned in 2019 with more experience gained and a focus to serve our clients families with care. Jeff is our technology specialist, he has answers for anything computers and he has a heart of gold. When he is not at work you can find Jeff enjoying time with his girlfriend Emily and their fur babies Lady and Achilles.